Why IT Education is the Key to a Lucrative Career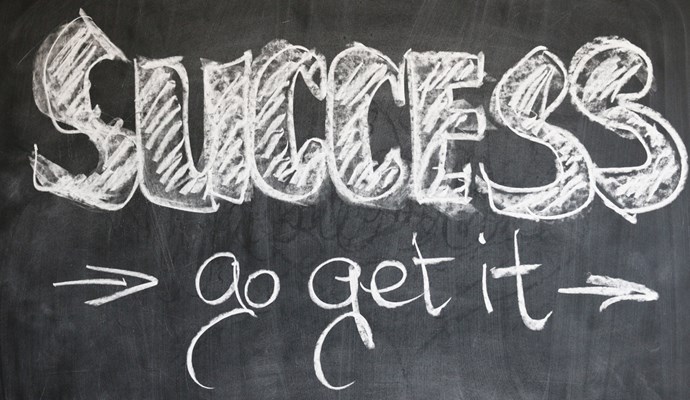 Embracing the scope, exploring relevant courses, and more...
Education is important to transform your realm into a bigger and better multiverse. The medium to attain knowledge has been changing with technological advances. From a small classroom with limited books and people to interact with, to a broader and infinite availability of resources through the internet. Education has become an essential commodity available to us with just a few taps of the finger.
It's the era of information and science. More than 2 lakh students come out of their +2 education every year, and the rush to get into universities or get a decent job is high. Students choose to either go abroad for higher education or find a decent job in the homeland and pursue a degree in Nepal itself.
The world is quickly becoming an IT-centric place with bigger institutions adapting themselves to modern methods of work and contributing to the IT boom. The technological advances have created new kind of jobs and slowly dissolved traditional manual jobs – or at least, are on their way to doing so.
IT is a lucrative career in the current scenario. There are hundreds of IT companies in Nepal giving jobs to thousands of qualified individuals. It has become very common for large institutions, including government bodies, to have designated IT departments. Internet and mobile service providers are the biggest employers in this sector.
The banking industry has also realized the importance of skilled IT professionals in the field of networking and cyber Security. Government bodies have been announcing vacancies for skilled IT professionals with good salaries to match. A good app developer can earn from 5 to 6 figures right here in Nepal. Paid internship opportunities have also been evolving recently.
Students who are thinking of getting jobs after finishing their +2 can enroll themselves into different IT related courses. There are short-term part-time courses of 3 to 6 months available. Once these new age skills have been acquired, landing a good job offer should be a breeze, especially because the supply of young skilled professionals isn't matching the high demand of such candidates in the market.
Let's talk about five such courses that a young student can enroll in to give their career a head-start:
Web Design*
Web designing is a very flourishing sector here in Nepal. This course includes HTML, CSS and programming languages like PHP, JavaScript. Basic Photoshop and web security essentials are also included in this course. One needs to have a natural creative flair to be a successful web designer, but proficiency is also equally important. There are hundreds of companies currently looking for individuals to fill up vacancies in this field. What's more, you can also work from home or work as a freelancer if you are good at your work and play your cards right to land reliable and well-reputed clients.
VFX and Animation
These design-oriented courses include learnings like Visual Effects, Animation, and 3D Graphics. Video and content creation is a rising trend across industries, and we observe a sharp demand in VFX and animation experts. Nepali filmmakers are also embracing the benefits of VFX and animation. The advertising world is also one of the largest employers of skilled professionals in this field.
Hardware and Networking
Hardware and Networking is one of the most recommended subjects for students looking for guaranteed jobs. To secure a job in IT security is highly probable because there is a demand for hardware specialists. This course is available in various levels of complexity, based on the application of the learnings. One can pursue a simple certificate, international certification course, diploma courses, and degree level courses, depending on one's career goals.
Upon completing such courses, you can become a System Administrator, Network Administrator, System Engineer, Technical Support individual, Help Desk technician, IT technician and administrator, Field Service and Internet Specialist, etc. The starting salary for any newcomer in this sector is Rs. 10-15,000 and can go up to Rs. 50-60,000 based on the candidate's work experience.
Software Development
Software development is the most popular field in the IT market with a wide range of work opportunities available.
Software companies have maintained the highest spots in the leader boards of many business ranking lists, making significant changes to entire economies. The potential is no less in Nepal as well. Developers can choose the platform of their choice for specialization. Platforms like VB. Net, Visual Basic, Java, PHP, Delphi, Oracle, Business Intelligence etc. are rising in popularity and companies like Verscend (previously known as Verisk), IT Nepal, F1 Soft, and Deerwalk have hundreds of employees who are earning impressive pay packets.
Mobile Application Development
Mobile application development is the fastest growing field, therefore career opportunities are plenty here. The usage and popularity of apps are growing day by day, both nationally and internationally. You can either develop an app for a client or develop your own app, make it popular and earn through in-app advertising. You can make apps for foreign companies sitting in Nepal, if you want to. Good Application Developers are paid handsomely, particularly because of the sheer shortage of such skilled professionals. However, a newbie who has never step foot in programming might want to do a short course in the Fundamentals of Programming before diving directly into mobile app development.
Besides these, there are other courses that students can enroll themselves in, like:
Database Design
Database Administration
Information Security Analysis
Information System Auditing
Cryptography
Telecommunications Engineering
Quality Assurance Engineering
… And so on.
***
Technology is one field that demonstrates the true essence of "it's possible if you want to". There are endless opportunities as the demand is increasing every year. Every sector is undergoing a transformation it the way work is done and IT is at the heart of this change. To build a better Nepal, young students should stay in the country and explore lesser known territories fueled by modern technology and future-forward thinking.


*Note: The Web Design course is an upcoming course at neosphere. Watch our course catalog for more on all new courses, or follow us on Facebook to never miss an update.