Print and Design
Graphical designing with use of mix-media has been a popular career choice in a wide array of fields such as advertising , printing, publishing and art. Harness your creativity with this course by understanding the concepts of typography, colors, layouts and photography with techniques to use them in various software such as Photoshop, Illustrator, InDesign, CorelDraw, Plugins etc...
150 hours
Session starting from Jul 29th
Sun 5:00 PM - 7:00 PM
Tue 5:00 PM - 7:00 PM
Thu 5:00 PM - 7:00 PM
Seats Available
What you'll learn
Concepts of Graphics and Illustrations
Typography Design
Digital Illustrations
Image Magic
Design for Print and Advertising
Page Design
Print Portfolio
Instructors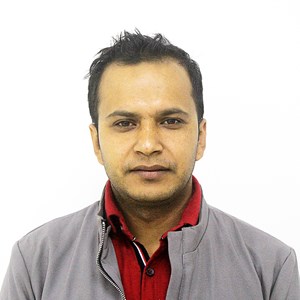 Dipendra Dhakal, 3D Max, Maya, Adobe Products
A well known Expertise in Graphic, Vfx and 3d applications in both Training and Production Companies in Nepal
Career Opportunities
After successful completion of this course, graduates have possibilities for career development in the field of Graphics Designing, Advertising designing. Advertising companies, publishing companies, web design companies, companies with in-house designing departments usually hire people with these skills.
Certifications
Graduates from the course will be receiving:
* Certificate of accomplishment from neosphere
* Certificate from Arena
* HDMA (Higher Diploma in Multimedia and Animation) after completion of all requisite courses

Register Now!
Session starting from Jul 29
Sun 5:00 PM - 7:00 PM
Tue 5:00 PM - 7:00 PM
Thu 5:00 PM - 7:00 PM
Seats Available