Web Design
Designing beautiful websites have become a mix of art and technique. In this course, learn creative aspects as well as technological aspects of designing industry standard web creations with fundamentals of HTML5, CSS (Cascading Style Sheets), designing user interfaces, web animations and digital marketing etc.
What you'll learn
Web Designing Concepts
Designing for Web using Markup Language and Style Sheets
Developing Interactive Web Page
Web Animation using Animate CC
Digital Marketing and Concepts
UI and UX for Responsive Web Design
Web Page Design
Web Portfolio
Instructors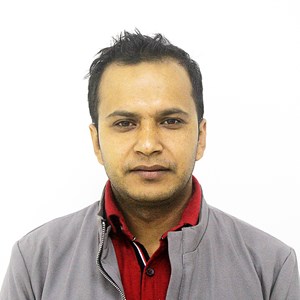 Dipendra Dhakal, 3D Max, Maya, Adobe Products
A well-known expert in Graphics, VFX and 3D applications for both training and production companies in Nepal.
Career Opportunities
After successful completion of this course, graduates have possibilities for career development in the field of Web Designing. Web design companies, companies with in-house designing departments usually hire people with these skills.
Certifications
Graduates from the course will be receiving:
* Certificate of accomplishment from neosphere
* Certificate from Arena
* HDMA (Higher Diploma in Multimedia and Animation) after completion of all requisite courses