Digital Video Editing: Motion Graphics Training in Nepal
Digital Video Editing is a 3 months' extensive course of 2D and 3D software and tools for connecting your story with Motion Graphics Projects. Taking a Graphic Design course is a great stepping stone for those who want to move towards the Digital Video Editing course.
About Course
Our Digital Video Editing course is a mixture of Motion Graphics and Cinematography. This course will teach students how to shoot a video for storytelling. With the help of this course, students can create stories and scripts from scratch, shoot them for a short ad or short movie, edit them and composite them to the final. This digital filmmaking course will provide you with technical skills to animate and create the wildest dream you have in mind.
If you love to see your still designs into moving pictures, believe in the power of storytelling, shoot your own videos and integrate it with your motion graphics, feel that your designs will look good visually with Cinematography Techniques, then this is the course for you.
Why choose neosphere for Motion Graphics Training in Nepal?
Our aim is to give our trainees a competitive advantage and we do this by collaborating with thought leaders and industry experts.
We strive to keep up with technology trends and the digital future.
We follow a customized teaching methodology whereby students can choose the level of study as per their qualification and requirement.
We believe in sharpening the mind instead of simply training the tools.
We use a practically oriented learning approach where we give students hands-on training and real-world knowledge on the subject they choose to study.
We give a live IT industry exposure to our trainees, making them job worthy.
We provide placement assistance.
What you'll learn
Concepts of Digital Film Making
Story-boarding
Working With Audio
Video Editing
Digital Compositing
Multimedia and FX Portfolio
Instructors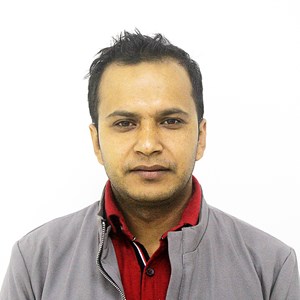 Dipendra Dhakal, 3D Max, Maya, Adobe Products
A well-known expert in Graphics, VFX and 3D applications for both training and production companies in Nepal.
Use of Tools & Software
Adobe After Effects, Adobe Premiere, Adobe Audition, etc.
Certifications
Graduates from the course will be receiving:
Certificate of accomplishment from neosphere

Certificate from Arena