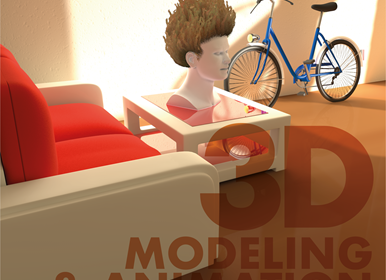 3D Modeling and Animation: 3D Max Training in Nepal
Looking back over your life, do you remember the first time animation caught your imagination? Were you excited by the creatures in "Avatar" or surprised by the friendship of Woody and Buzz Lightyear in "Toy Story"? Was it the afterlife story of "Coco" or the Oscar-winning universe of "Frozen"? Whatever your inspiration was, 3D Modeling and Animation is no more merely an extra ingredient in modern storytelling, from animated blockbusters movies to independent film and even outside of the entertainment industry, these skills are growing in demand and definitely here to stay.
About Course
Do you want to be a part of the magic? Learn to create 3D Modeling, Animation, and VFX for use in Film, TV, and Games at neosphere. This 3D Modeling and Animation course is designed to teach you the methods that every great animator needs to know. Also, this course will provide you with the professional and technical skills that will help you shine as you seek a career in the Animation Industry.
If you love animated movies and animated characters and have knowledge of Graphic Design Course and Digital Filmmaking Course, this 3D modeling and animation course could be the one for you.
Why choose neosphere for 3D Modeling and Animation Training in Nepal?
Our aim is to give our trainees a competitive advantage and we do this by collaborating with thought leaders and industry experts.

We strive to keep up with technology trends and the digital future.

We follow a customized teaching methodology whereby students can choose the level of study as per their qualification and requirement.

We believe in sharpening the mind instead of simply training the tools.

We use a practically oriented learning approach where we give students hands-on training and real-world knowledge on the subject they choose to study.

We give a live IT industry exposure to our trainees, making them job worthy.

We provide placement assistance.
What you'll learn
3D Concepts - Modeling to Animation
Digital Modeling with Max
Lighting and Texturing Models with 3Ds Max
3D Animation and FX with 3Ds Max
Rendering with 3Ds Max V-Ray
3D Animation Portfolio
Instructors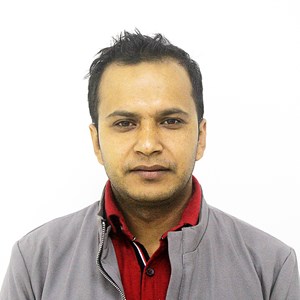 Dipendra Dhakal, 3D Max, Maya, Adobe Products
A well-known expert in Graphics, VFX and 3D applications for both training and production companies in Nepal.
Career Opportunities
Stop Motion Animator
2D Modeler
3D Modeler
Flash Animator
Compositing Artist
Storyboard Artist
Certifications
Graduates from the course will be receiving:

Certificate of accomplishment from neosphere

Certificate from Arena