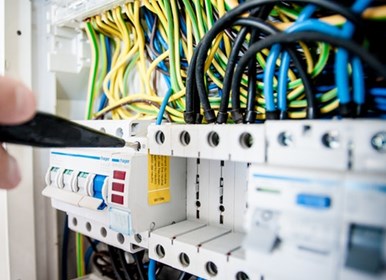 CCNP Training in Nepal
Cisco Certified Network Professional (CCNP) Routing and Switching certification verify the capability to plan, execute, validate and troubleshoot local and wide-area business networks and work collaboratively with professionals on advanced security, optical, wireless and video solutions. The CCNP training in Nepal is appropriate for those with at least one year of networking experience and are ready to advance their skills and work independently on complex network solutions. 
About Course
The routing and switching protocol knowledge from this CCNP course will provide a perpetual foundation as these skills are equally important in the physical networks of today and the virtualized network functions of the future.
CCNP course includes major updates and follows an updated blueprint. However, note that this CCNP course in Nepal does not cover all items placed on the blueprint. Some traditional topics have been removed or simplified, while several new IPv6 routing topics have been added. CCNP course content has been adapted to Cisco IOS Software Release 15 and technically renewed. This CCNP course in Nepal also presents the new type of labs, called discovery labs. Discovery labs are instructor-led lab through which student explores new topics in an interactive way. To get the complete course experience, you should cover everything, including Introduction, Discovery labs, Summary, and Module Self-Check.
Why choose neosphere for CCNP Training in Nepal?
Our aim is to give our trainees a competitive advantage and we do this by collaborating with thought leaders and industry experts.

We strive to keep up with technology trends and the digital future.

We follow a customized teaching methodology whereby students can choose the level of study as per their qualification and requirement.

We believe in sharpening the mind instead of simply training the tools.

We use a practically oriented learning approach where we give students hands-on training and real-world knowledge on the subject they choose to study.

We give a live IT industry exposure to our trainees, making them job worthy.

We provide placement assistance.
What you'll learn
Basic Network and Routing Concepts
EIGRP Implementation
OSPF Implementation
Configuration of Redistribution
Path Control Implementation
Enterprise Internet Connectivity
Routers and Routing Protocol Hardening
Career Opportunities
Network Engineer
Support Engineer
Systems Engineer
Network Technician
Certifications
Graduates from the course will be receiving:

Certificate of accomplishment from neosphere

Certificate from Aptech

Preparation for industrial certifications for the following: CCNP (Cisco Certified Network Professional) certification