Advanced Excel 2013
Learn to harness the advanced concepts, methods and techniques of spreadsheets (MS Excel) such as statistical analysis, business intelligence, automating your spreadsheets (VBA programming), data mining, data visualization etc.
Software Training: MS Excel 2013

24 hours
Session starting from Nov 18th
Sun 6:00 PM - 8:00 PM
Tue 6:00 PM - 8:00 PM
Thu 6:00 PM - 8:00 PM
Seats Available
What you'll learn
Statistical Analysis Using MS Excel
Sharing and Maintaining Workbook
Advanced Formulas and Functions
Advanced Chart Figures
Financial Analysis
Macros and Forms
Using PowerBI tools for reporting
Microsoft Office Cloud Tools & O365
Instructors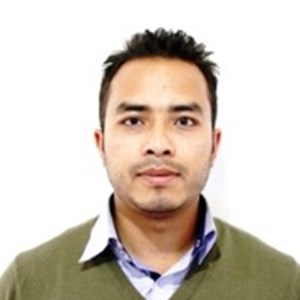 Jaan Shrestha, Advanced Excel 2013 Certified
Mr. Jaan Shrestha is a qualified Professional with 6 + years Corporate Experience in working with Excel data base Management, data analysis, data presentation, data consolidation and reporting.
Career Opportunities
After successful completion of the course, graduates have possibilities for career development in the field of MIS executive, Data Analyst. These days companies prefers hiring the candidates having skill of Advanced excel which helps in automatizing the work.
Certifications
Graduates from the course will be receiving:
* Certificate of accomplishment from neosphere



Register Now!
Session starting from Nov 18
Sun 6:00 PM - 8:00 PM
Tue 6:00 PM - 8:00 PM
Thu 6:00 PM - 8:00 PM
Seats Available