Diploma in Multimedia
The course is focused on the new trendy technologies used in the Graphics and Animation Industry, which talks about the relevant techniques to be used in while creating 2D and 3D animations.
The course masters you to become a industry ready by learning different Graphics and Animation tools.
What you'll learn
Concepts of Digital Illustrations
Digital Illustrations
Adobe Illustrator and CorelDraw
Photography concepts and post processing using Lightroom
Designing for Print and Advertising
2D Animation concepts
Working with Audio
Video Editing
Digital Compositing
3D concepts - Modelling to Animation
Broadcast design using Cinema4D
Instructors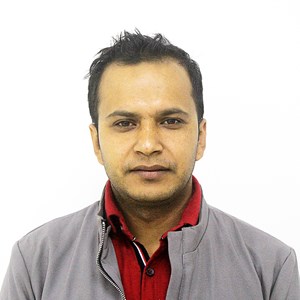 Dipendra Dhakal, 3D Max, Maya, Adobe Products
A well-known expert in Graphics, VFX and 3D applications for both training and production companies in Nepal.
Career Opportunities
After successful completion of this course, graduates have possibilities for career development in the field of Graphics Designer, 3D Animator, 3D Modeler, Product Visualizer.
Certification
Diploma in Multimedia from Aptech
Certificate  of accomplishment from neosphere